We are very proud to be involved with the following organisations, which offer unwavering support to those in need in our local community.
SunnyKids – It takes a village to raise a child.
SunnyKids believes everyone deserves a fair go; therefore we work tirelessly to break inter-generational cycles of poverty and disadvantage. Too many kids today simply aren't getting a realistic chance to be the best that they can be. The Sunshine Coast community alone identifies 5,000 at risk children every year. In response SunnyKids provides thousands of nights of emergency accommodation, and we partner with health, education and child protection agencies to keep these kids safe.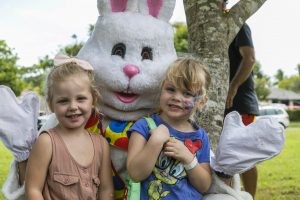 The Ray White Mountain Creek Easter Egg Hunt is held annually at Glenfields Park, Mountain Creek with all funds raised going directly to this wonderful charity.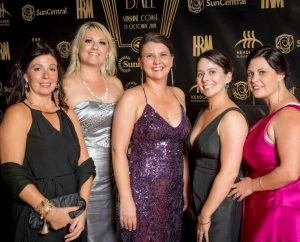 Also supporting the Mayorall Ball annually, the team at Ray White Mountain Creek enjoy the opportunity to celebrate the achievements of this organisation with other dedicated supporters.
Our Little Ray of Giving is an annual gift drive where all Ray White offices collect gifts and donations for their local charity. Ray White Mountain Creek have continued partnering with SunnyKids to collect presents for disadvantaged children who may need a little extra cheer in their festive season. We have seen hundreds of gifts placed under our tree over the past 5 years, and each year seems to get bigger and better. The generosity of our local community and businesses is certainly appreciated at this time of year.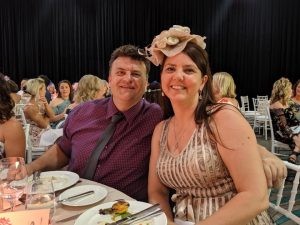 Wishlist Sunshine Coast Health Foundation As the Sunshine Coast's own hospital foundation, Wishlist raises funds to support local public health services. Each year, $1 million is directed towards Medical Equipment & Support Projects, Staff Scholarships & Education Funding, and Research Projects.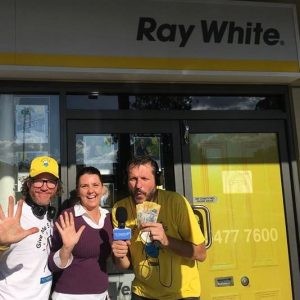 Give me 5 for Kids– This is a national annual fundraiser which runs for the entire month of July. Each year we proudly raise funds for our local Children's Ward to buy much needed medical equipment that assists in helping seriously ill children.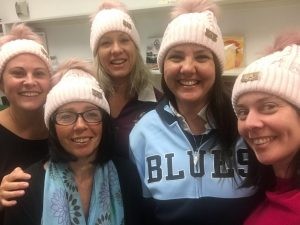 Mark Hughes Foundation – Every year the team takes part in Beanie for Brain Cancer week by supporting the Mark Hughes Foundation by purchasing fundraising beanies. With the assistance of like-minded companies, businesses and individuals, the much needed funds from these beanies go towards helping to find a cure for brain cancer, creating awareness and supporting brain cancer patients and their families.